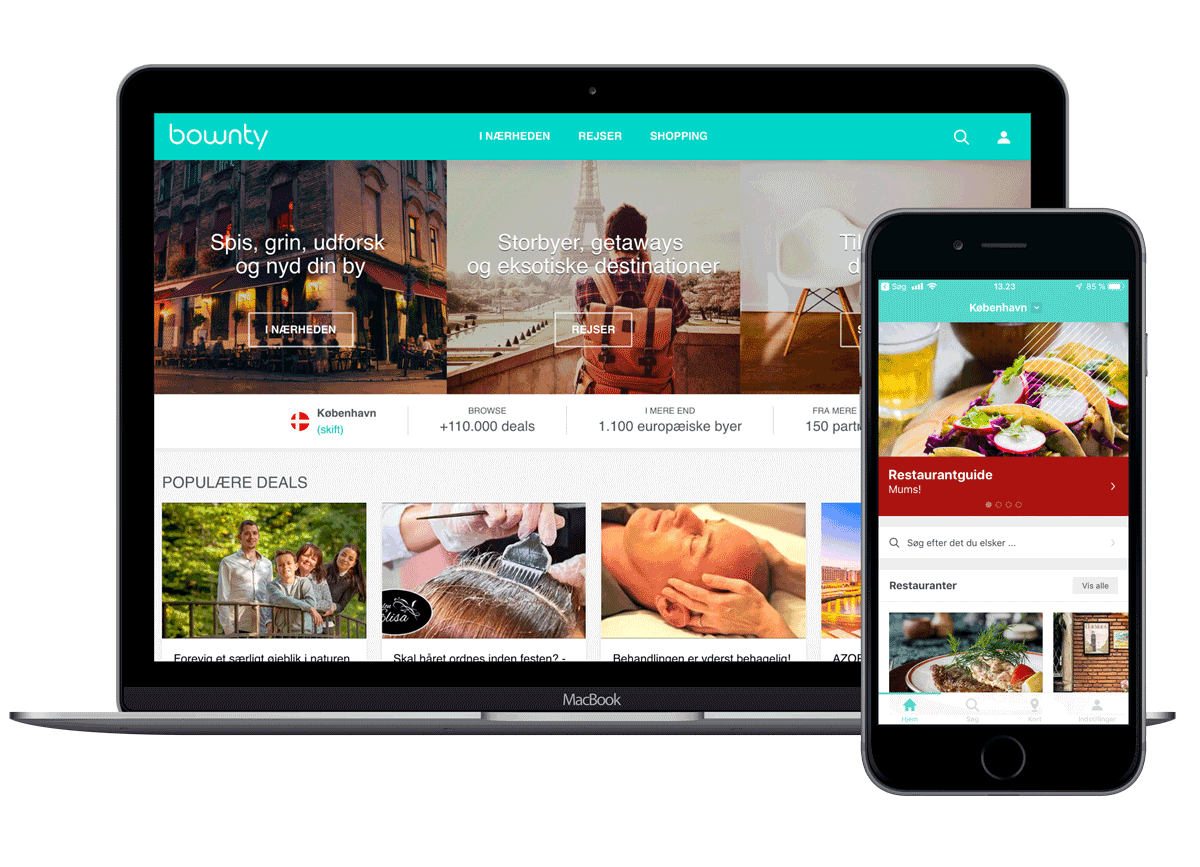 Bownty
Bownty.com was founded in Copenhagen in 2010 and is a website that collects deals in to a single site and sorts them into categories. It helps consumers get the most out of their city by collecting and curating the best value for money experiences from hundreds of partner sites. It is Europe's Leading Deal Aggregator and largest service of its type in Europe.
Appvice ApS acquired Bownty.com in 2019 and have begun the journey of creating a whole new platform for both web and app that can serve more than 3.7 mio users in 9 markets across Europe.
Royal Arena App
Royal Arena is a new modern multifunctional arena in Copenhagen with capacity for up to 16,000 guests. Their need was to have an app that could serve the many guests visiting the Arena. The app is integrated with the many lockers in the arena and the users can rent and pay for the locker via the app. They should also be able to see upcoming events and latest news from the Arena. Moreover the users can see the latest train-, bus- and Metro schedule.
Appvice assisted Royal Arena with early idea generation, UX and app design and development of both the app and backend solution for the lockers.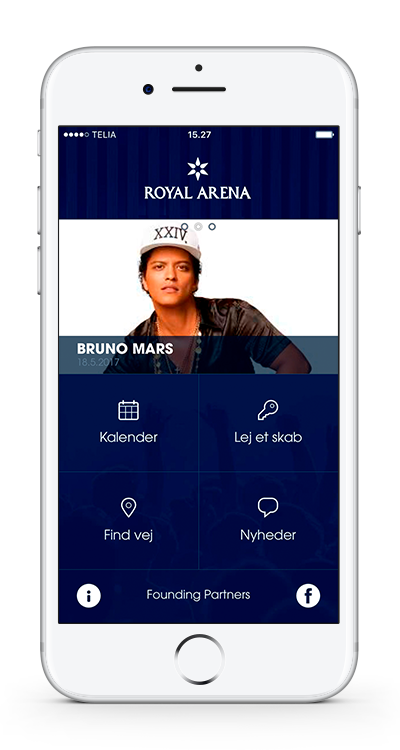 PredictIT
Interface and backend for a platform that predicts clients future production with the help of machine learning. Big data analytics from production lines are interpreted and presented for clients.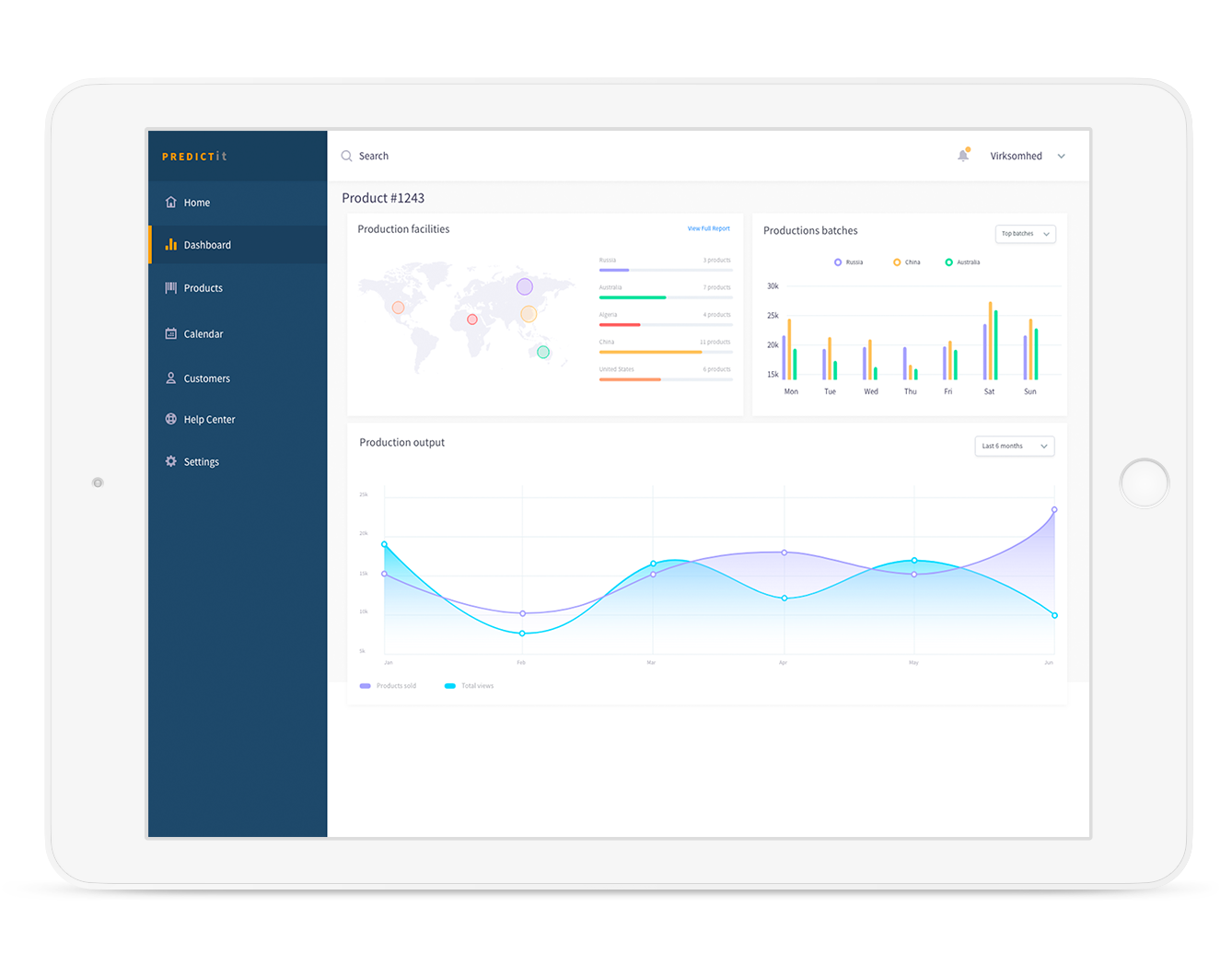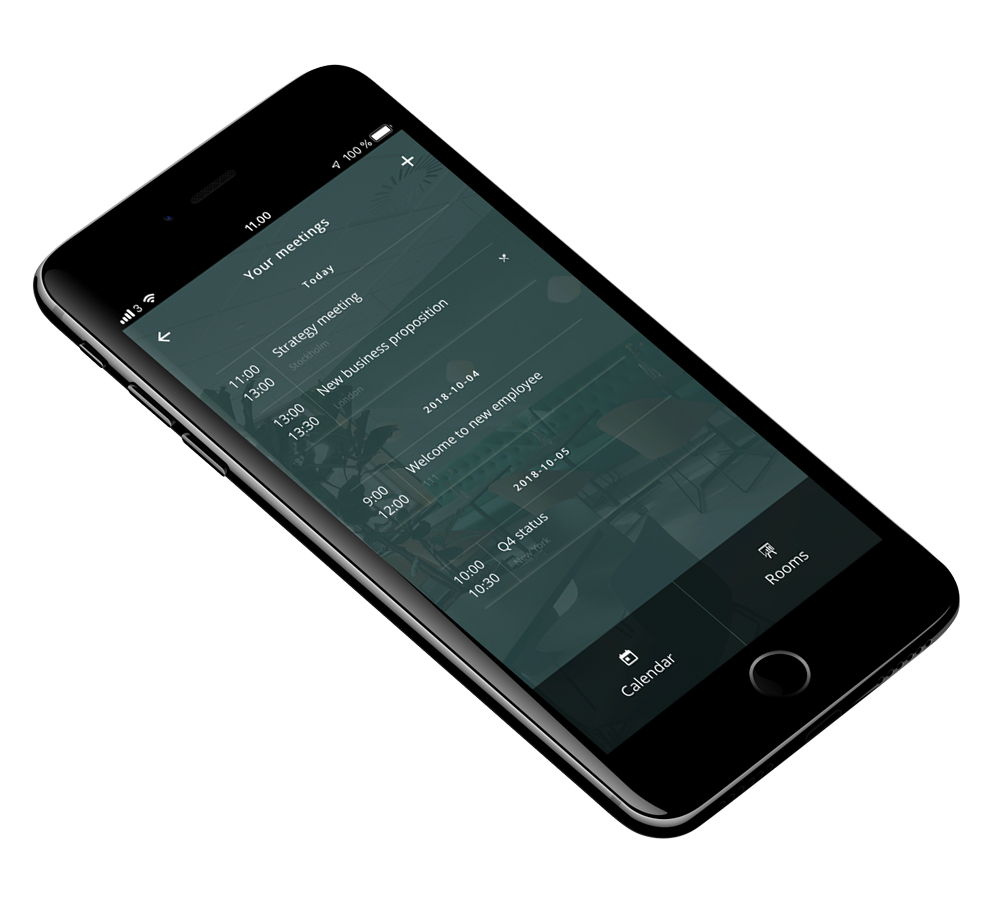 Workio – Workspace Management System
Together with a client we have developed a platform called Workio that collects the many modern workspace offerings in an app that is easy for everyone to use. Workio is flexible and can accommodate many different services and integrations in your office space. Register new tenants, create new meeting rooms, send out invoices and much more.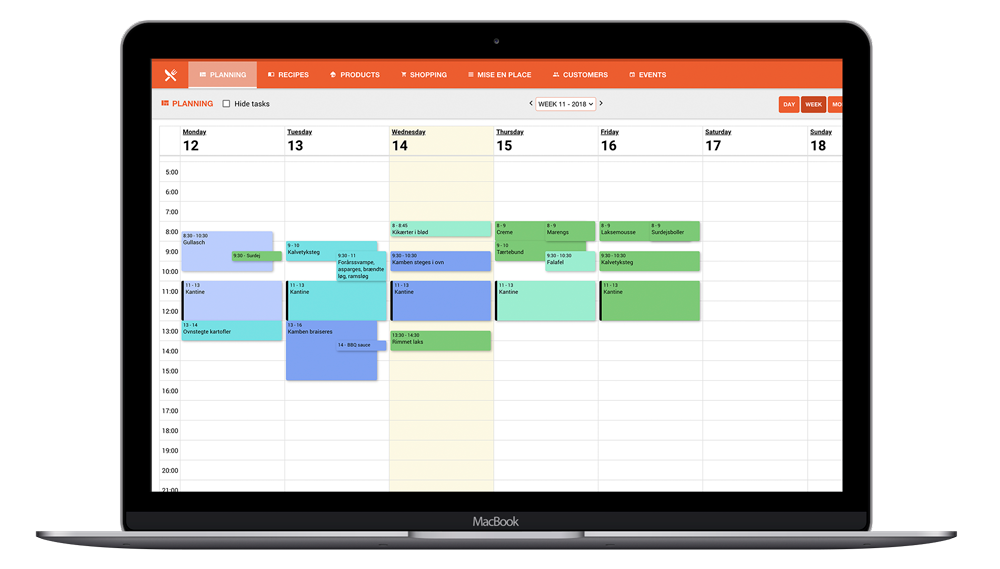 CaterHelper App
CaterHelper is a planning tool for professional kitchens that produces food on a large scale. It allows for knowledge sharing and minimizes tedious administrative tasks. CaterHelper stores all recipes and makes it easy to create new menus and assign them to events. It provides an overview of all tasks in the kitchen together with a list of ingredients that is needed throughout the day. CaterHelper also allows you to save all your customers with the ability see previous and upcoming events. 
All2day Website and App
All2day collects deals from more than 30 Danish deal sites. The site categorizes the deals and shows the users the best deals. All2day needed a solution that could collect the many deals and provide the users with a quick overview. Moreover they wanted an app for their many users that should present the deals and show them on a map.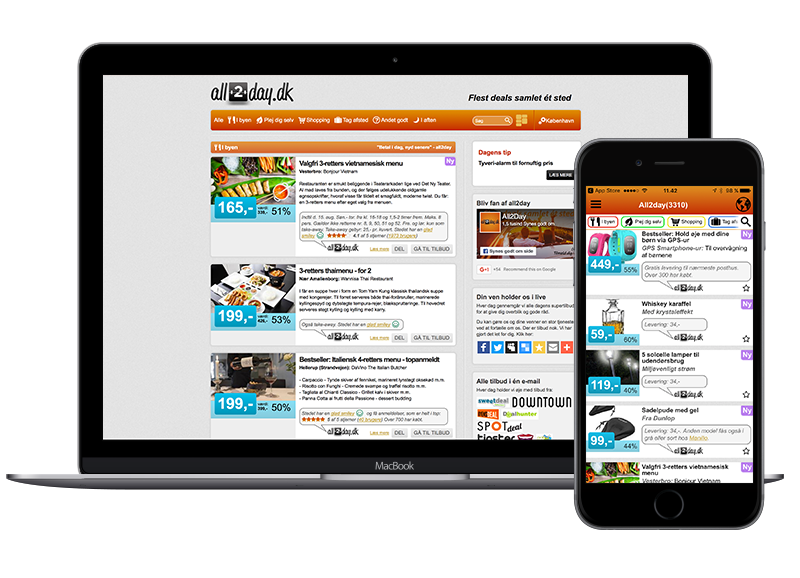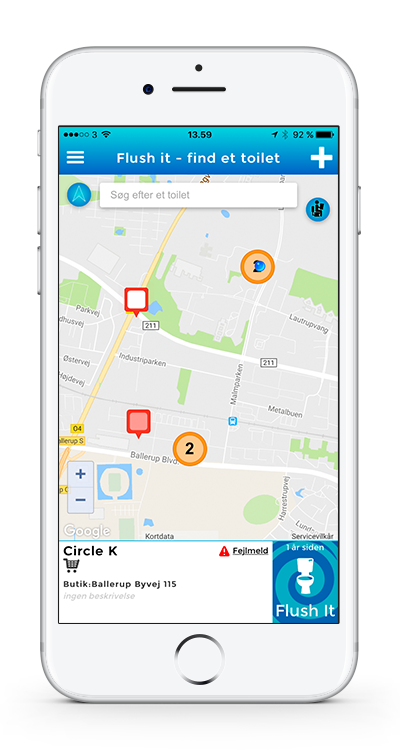 Flush It App
The Crohn's and Colitis Foundation (CCF) is a non-profit organization dedicated to finding cures for Crohn's disease and ulcerative colitis and improving the quality of life of children and adults affected by these digestive diseases. 
Their need was to have an app for their many members who are in acute need for a toilet. Flush it is a very valuable tool that locates and shows the nearest toilet on a map. The user can also register a toilet on a map to help share toilets for other users of the app. The app is available for both Android and iOS.
Appvice assisted CCF with early idea generation, UX/design and development of the app.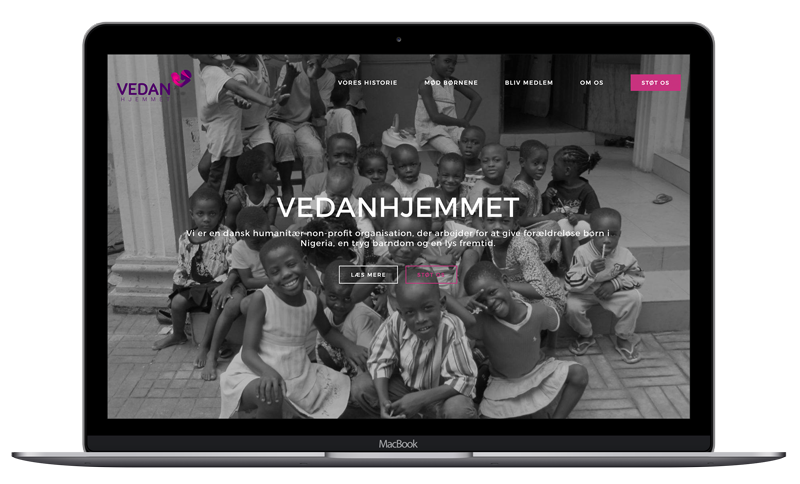 Vedan Home for Infant Orphans
The Vedan Home for Infant Orphans is a Danish humanitarian non-profit organization working on giving orphaned children in Nigeria a safe and caring childhood. They needed a website with information about their non-profit organization and the ability for them to upload images and write background stories of the children. The website should be easy for them to maintain and be inexpensive to run.
Appvice ApS suggested a website in WordPress and a template that suited their needs. Within a short period of time the website was up and running and their many sponsors could read stories about the children and donate money to the organization.


HAVE AN IDEA WE CAN HELP YOU WITH?